Wow, been a little while, huh?
Well, I haven't been brewing a whole lot lately and I've been jonesing for that sweet smell of wort. In a few weeks it will be warm enough to start churning out some beer, so I've been thinking about a few new styles I'd like to try.
One that's been on my list for awhile is a Schwarzbier, similar to this tasty Kostritzer: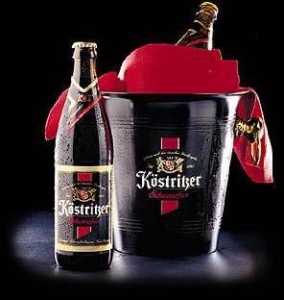 This is one of my favorite styles – dark as a stout but with the light crispness of a lager. Beautiful beer! This will also mean I get to cross brewing a lager off of my Fermentor List (brewer's bucket list, har har). I'm currently researching some recipes and will report back when I've found a suitable one.
Also, and this is LONG overdue – if you recall, way back in 2011 I announced a re-branding of this site. Lootcorp is a domain name which I hold near and dear to my heart, but it has nothing to do with beer or brewing and doesn't really work for a beer site. The new site will be called BrewBrewDrink.com and it should be live by Spring. Stay tuned!